Van Vu
Van Vu
,
Yale University
Title: Reaching consensus: the power of few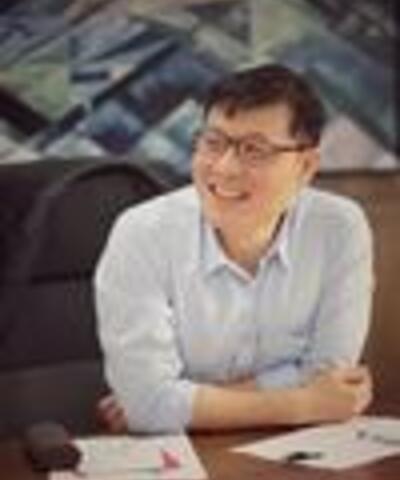 Monday, October 11, 2021

4:00PM

to

5:00PM
Zoom: https://yale.zoom.us/j/99169700816?pwd=SWEvWHI5d3dPNVdHMkZMZURMWWJPUT09 Password: 24
Information and Abstract:
We study the following process (popular in game theory and mathematical physics):   Let G be a graph connecting individuals in a society.  Split the vertex set V into two camps: Red and Blue (representing different opinions). Each day, each person changes his/her opinion according to the majority rule  with respect to his/her neighborhood. A color wins if at some stage everyone has that color. 
 If G is a random graph (G(n,1/2), say) and Red and Blue has the same size, then, by symmetry, Red and Blue win with probability .5. We have discovered a new phenomenon which we call 
"the power of few":  if  Red has only a  few more vertices, then its chance to win is close to 1. In particular, if 6 persons move from Blue camp to Red camp, then Red wins with probability at least .9. The key here is that "few" is an absolute constant and does not depend on the size of the camps. 
 In the talk, I will survey the topic, present a few ideas behind the proofs, and discuss several open questions.