David Alvarez-Melis
David Alvarez-Melis
,
MSR
Title: Ideal made real: machine learning with limited data and interpretable outputs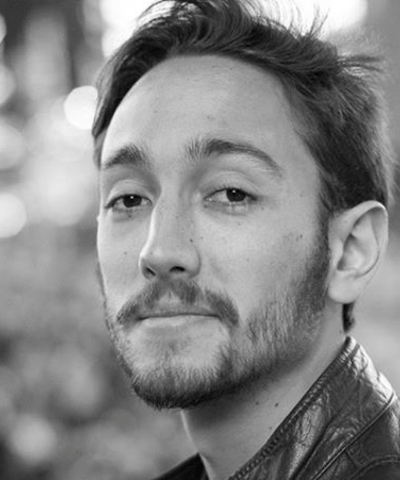 Monday, January 18, 2021

9:45AM

to

10:45AM
Via Zoom: Password 24, https://yale.zoom.us/j/94360255947
Information and Abstract:
Success stories in machine learning seem to be ubiquitous, but they tend to be concentrated on 'ideal' scenarios where clean labeled data are abundant, evaluation metrics are unambiguous, and operational constraints are rare — if at all existent. But machine learning in practice is rarely so 'pristine';  clean data is often scarce, resources are limited, and constraints (e.g., privacy, transparency) abound in most real-life applications. In this talk we'll explore how to reconcile these paradigms along two main axes: (i) learning with scarce or heterogeneous data, and (ii) making complex models, such as neural networks, interpretable.
First, I will present various approaches for 'amplifying' (e.g, merging, transforming, interpolating) datasets based on the theory of Optimal Transport. Through applications in machine translation, transfer learning, and dataset shaping, I will show that besides enjoying sound theoretical footing, these approaches yield efficient and high-performing algorithms. In the second part of the talk, I will present methods to extract 'explanations' from complex models and will show how to enforce on them basic formal notions that I argue any interpretability method should satisfy, but which most lack. Finally, I will present a novel framework for interpretable machine learning that takes inspiration from the study of (human) explanation in the social sciences, and whose evaluation through user studies yields insights about the promise (and limitations) of interpretability tools.
Biography:David Alvarez-Melis is a postdoctoral researcher in the Machine Learning Group at Microsoft Research, New England. He obtained a Ph.D. in computer science from MIT in 2019 advised by Tommi Jaakkola, and holds B.Sc. and M.S. degrees in mathematics from ITAM and Courant Institute (NYU), respectively. He has previously spent time at IBM Research and is a recipient of CONACYT, Hewlett Packard, and AI2 awards. David's current research sits at the intersection of machine learning, optimization, and applied mathematics, with a focus on applications of optimal transport to transfer learning, and on robust/interpretable machine learning.